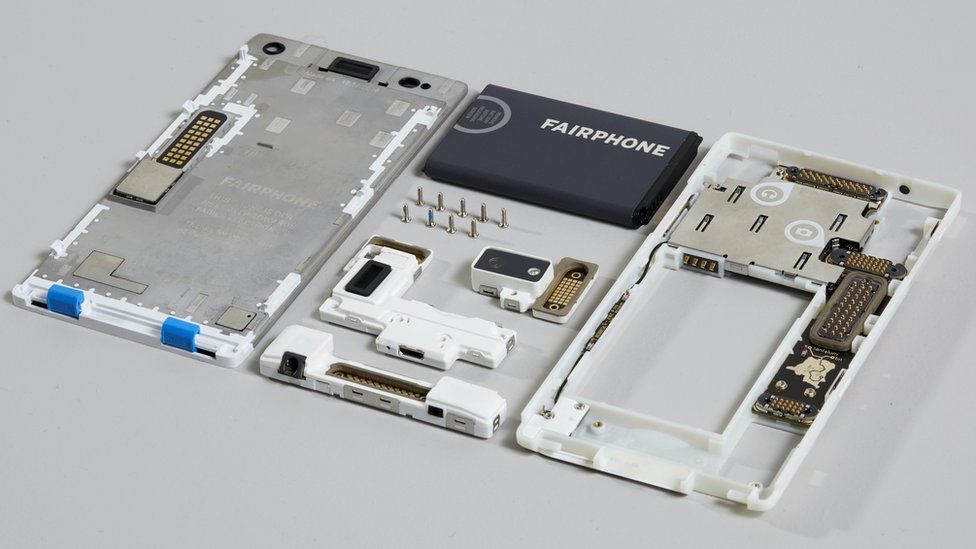 "The Fairphone 2 could be taken apart in under two minutes," says Mr Lesse. "There were models where you didn't even need tools to take the display off in order to replace it yourself."
Fairphone customers range from programmers who have been drawn to the software possibilities of the phones, to consumers in search of a more sustainable product.
The firm started in 2013 and follows four principles: sourcing raw materials from non-conflict mining areas, and making products that are recyclable, long-lasting and repairable.
Source: BBC Technology
Date: February 25th, 2022
Link: https://www.bbc.com/news/business-60374806
Discussion
"According to United Nations figures, a record 53.6m tonnes of electronic waste was generated worldwide in 2019 – up 21% in just five year – with mobile phones making up a significant part of this. What's more, only 17% of electronic waste was recycled." Why is it that otherwise earth-conscious people don't seem to care when it comes to getting rid of their outdated technology?
Why is that people seem just fine, and indeed excited, to upgrade their phone every two years when there are phones like this around?