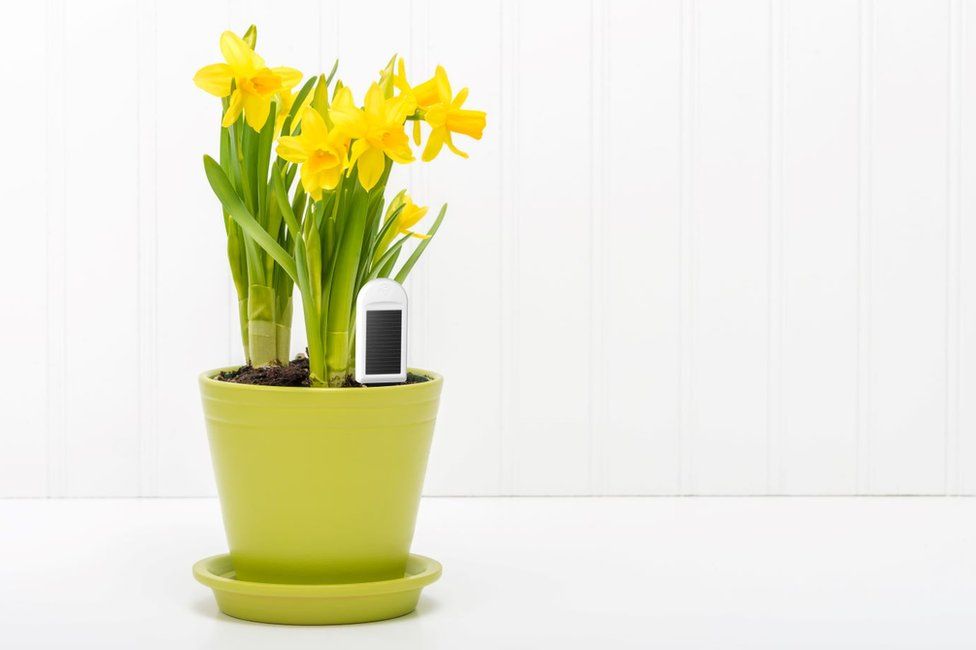 To help her and others who worry about their lack of green fingers, there has been a growth in the sale of hi-tech sensors for indoor plants – devices that you push into the soil next to them.
These sensors are usually solar powered and connect wirelessly by Bluetooth or wi-fi to a user's smartphone and laptop. They show in real time if a plant has enough water or sunlight, and the correct temperature.
Ms Moeller uses a sensor made by German firm Greensens for some of her plants. It has more than 5,000 species on its app database.
"It gives me the opportunity to monitor… and now my plants look healthy," says Ms Moeller, who gets sent regular notifications about how her plants are doing, and whether they need watering in particular.
Source: BBC Business
Date: Feb 21st, 2022
Link: https://www.bbc.com/news/business-60387006
Discussion
This product is currently only available in Europe and not available on Amazon. What could you do to be a reseller of this technology in North America?
What other smart sensors could be part of your business?