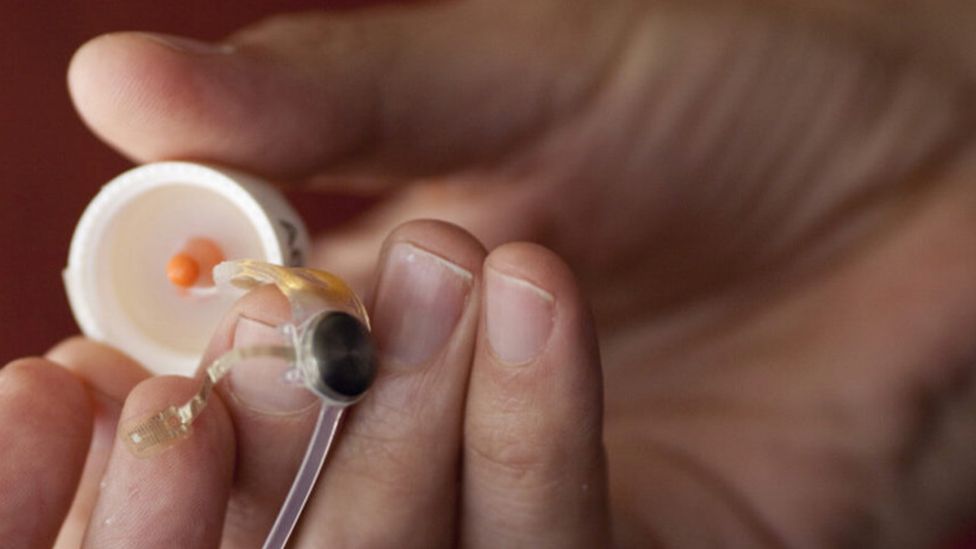 Hundreds of people who had retinal implants to improve their sight face an uncertain future as the technology they rely on is now obsolete.
Second Sight stopped making its Argus II bionic eyes several years ago to focus on a brain implant instead.
According to IEEE Spectrum, which broke the story, it is now hoping to merge with a biopharmaceutical firm which does not make eye implants.
Second Sight was contacted by the BBC but has not yet responded.
Enhancing lives
Adam Mendelsohn, chief executive of Nano Precision Medical, with which Second Sight is planning to merge, told the BBC it would consider the issues raised by IEEE once the merger, scheduled for mid-2022 – was completed.
"I do intend to make this one of our priorities if and when I assume my leadership position in the combined company," Mr Mendelsohn said.
According to Second Sight's website, its Argus II offers life-changing benefits for those with sight impairment, including "enjoying mobility and independence".
Source: BBC News
Date: February 18th, 2022
Link: https://www.bbc.com/news/technology-60416058
Discussion
This is an extreme example, where people's sight is being impacted by obsolete technology. Is there any way to prevent this?
What sorts of obsolete technology exist in businesses, and how does it impact them?