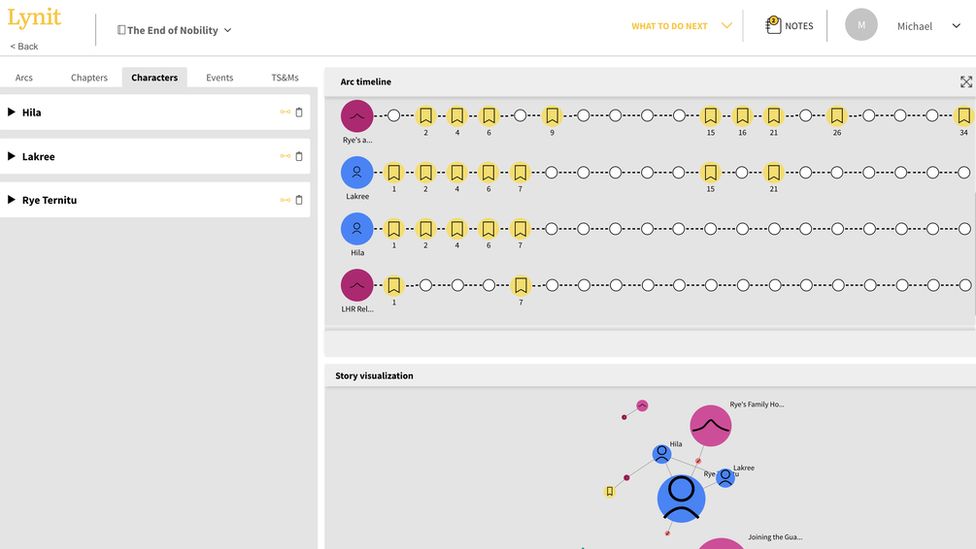 Celebrated American author Mark Twain was very dismissive of people who think it is possible for someone to learn how to write a novel.
"A man who is not born with the novel-writing gift has a troublesome time of it when he tries to build a novel," he said. "He has no clear idea of his story. In fact, he has no story."
These days, however, technology is increasingly making the life of an author a little easier.
Source: BBC
Date: January 10th, 2022
Link: https://www.bbc.com/news/business-58098481
Discussion
This "technology" doesn't look like much more than a version of social network mapping, which just shows the connections between people and things, combined with project management software.
How might you put this to other uses?
Does it make sense to use this sort of technology to write college papers?