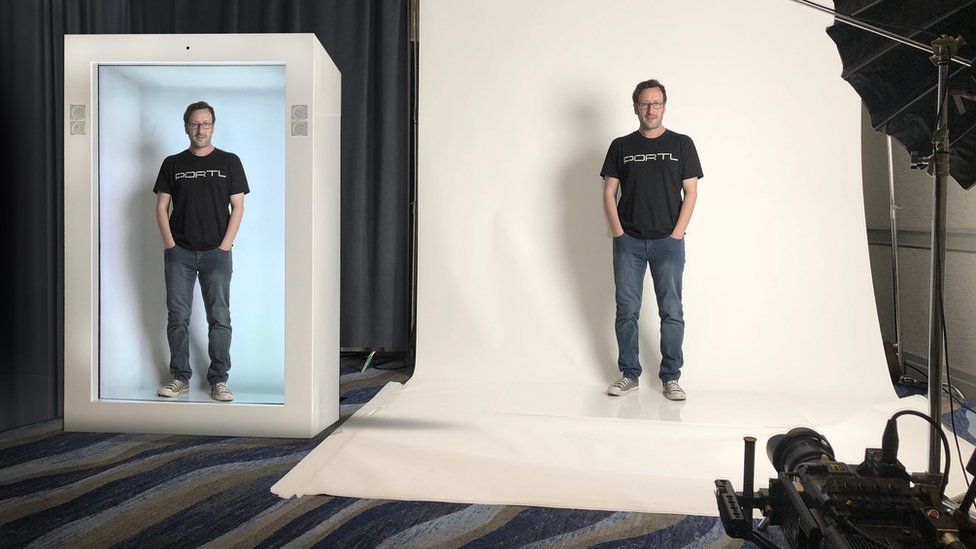 When Swiss watch boss, Christoph Grainger-Herr, was unable to fly to a global trade show in China because of Covid-19 restrictions, he decided to beam in Star Trek-style instead.
Mr Grainger-Herr, the chief executive of luxury brand IWC, had been due to travel to the Watches and Wonders event in Shanghai back in April.
When that became impossible, instead, he decided to joined the show as a life-size, 3D hologram. Appearing in 4K resolution, he was able to talk to, and see and hear the people who were physically attending the event.
"We beamed him from his office in Schaffhausen, Switzerland, to the event in Shanghai," says David Nussbaum, the boss of US holograms firm Portl.
"He did his thing, chatted to other executives, and even unveiled a new watch, all in real time. And then we beamed him out again!"
Source: BBC Technology news
Date: December 13th, 2021
Link: https://www.bbc.com/news/business-59577341
Discussion
Why would a hologram call be more useful than a video call?
What sort of business could you build around this technology?