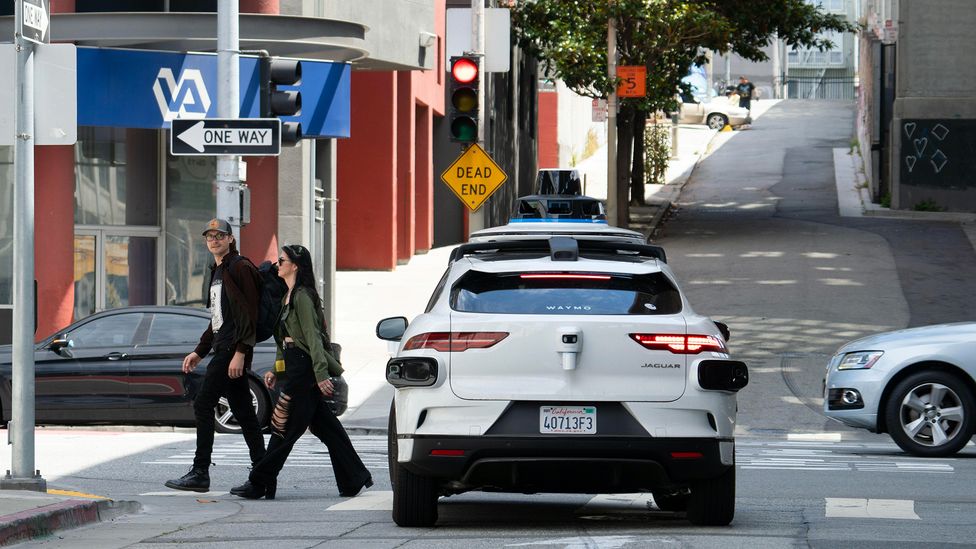 It's a late night in the Metro area of Phoenix, Arizona. Under the artificial glare of street lamps, a car can be seen slowly approaching. Active sensors on the vehicle radiate a low hum. A green and blue 'W' glows from the windscreen, giving off just enough light to see inside – to a completely empty driver seat.
The wheel navigates the curb steadily, parking as an arrival notification pings on the phone of the person waiting for it. When they open the door to climb inside, a voice greets them over the vehicle's sound system. "Good evening, this car is all yours – with no one upfront," it says.
This is a Waymo One robotaxi, hailed just 10 minutes ago using an app. The open use of this service to the public, slowly expanding across the US, is one of the many developments signalling that driverless technology is truly becoming a part of our lives.
The promise of driverless technology has long been enticing. It has the potential to transform our experience of commuting and long journeys, take people out of high-risk working environments and streamline our industries. It's key to helping us build the cities of the future, where our reliance and relationship with cars are redefined – lowering carbon emissions and paving the way for more sustainable ways of living. And it could make our travel safer. The World Health Organization estimates that more than 1.3 million people die each year as a result of road traffic crashes. "We want safer roads and less fatalities. Automation ultimately could provide that," says Camilla Fowler, head of automated transport for the UK's Transport Research Laboratory (TRL).
Source: BBC Future
Date: December 3rd, 2021
Link: https://www.bbc.com/future/article/20211126-how-driverless-cars-will-change-our-world?ocid=fbfut
Discussion
What sort of business(es) could you build around a driverless vehicle?
When it comes to the Future of Work, how does driverless technology impact this?