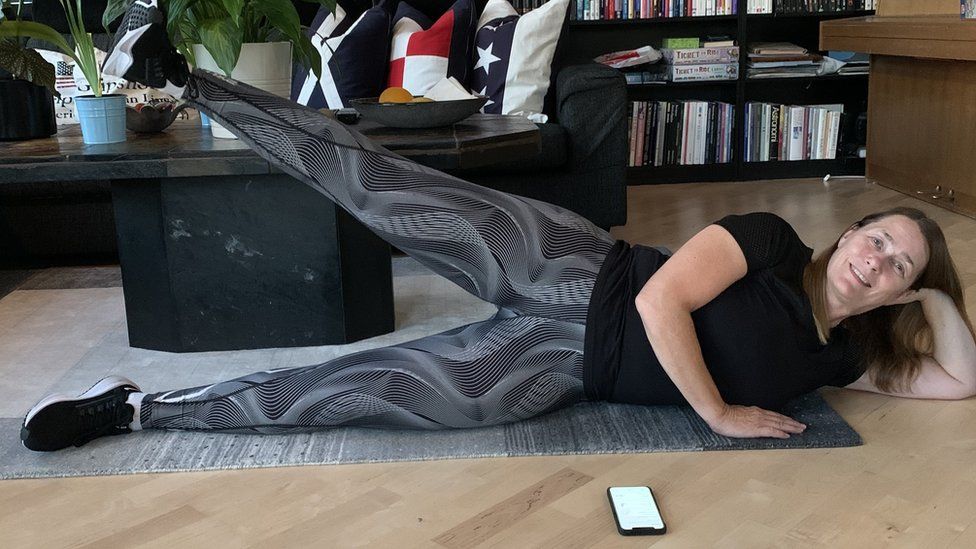 From stumbling slowly out of bed, to doing active weights classes at the gym, Ewa-Lena Rasmusson's mobility has transformed during the pandemic.
The 55-year-old, from Stockholm, says it's all thanks to a Swedish app that creates bespoke exercise plans designed to help alleviate joint pain.
Every day the app sends Ms Rasmusson a "nudge" to remind her to do a series of repetitions for five minutes, such as squats and leg lifts.
Video demonstrations help ensure she understands the correct technique, and her training is adjusted according to her feedback on how challenging or painful she finds it.
There's also a chat function within the app so she can message a real-life physiotherapist, who arranges regular video call check-ins too.
"I can really feel the difference," says Ms Rasmusson, who has struggled with knee pain. When she began the treatment back in March 2020 she could only manage a handful of squats, and now she is proudly "up to 21."
Source: BBC Technology news
Date: December 3rd, 2021
Link: https://www.bbc.com/news/business-58556777
Discussion
What sort of business or service could you build around an app that "nudges" clients to do something (in this case, exercise)?
Why is an app a good way to "nudge"?