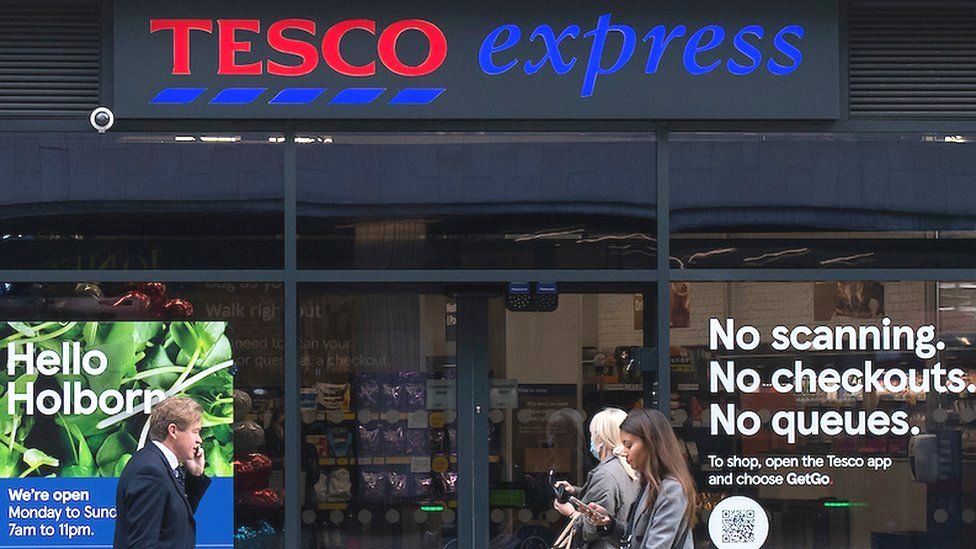 Tesco has opened its first checkout-free store in central London where people can shop without having to scan a product.
The UK's biggest retailer said its branch in High Holborn has been converted to allow customers to shop and pay without using a checkout.
The new format, known as GetGo, follows similar stores opened by Amazon.
Customers with the Tesco.com app will be able to pick up the groceries they need and walk straight out again.
Tesco said "a combination of cameras and weight sensors" would establish what customers had picked up and charge them for products directly through the app when they left the shop.
The technology is provided by Israeli tech start-up Trigo, which has similar partnerships with supermarkets in Germany and the Netherlands.
Note: Tesco is like Safeways, Albertsons or Kroeger in the U.S.

Source: BBC Business
Date: November 26th, 2021
Link: https://www.bbc.com/news/business-58951984
Discussion
When it comes to the "Future of Work", why is this technology so relevant?
Why are we not seeing widespread adoption of this technology?