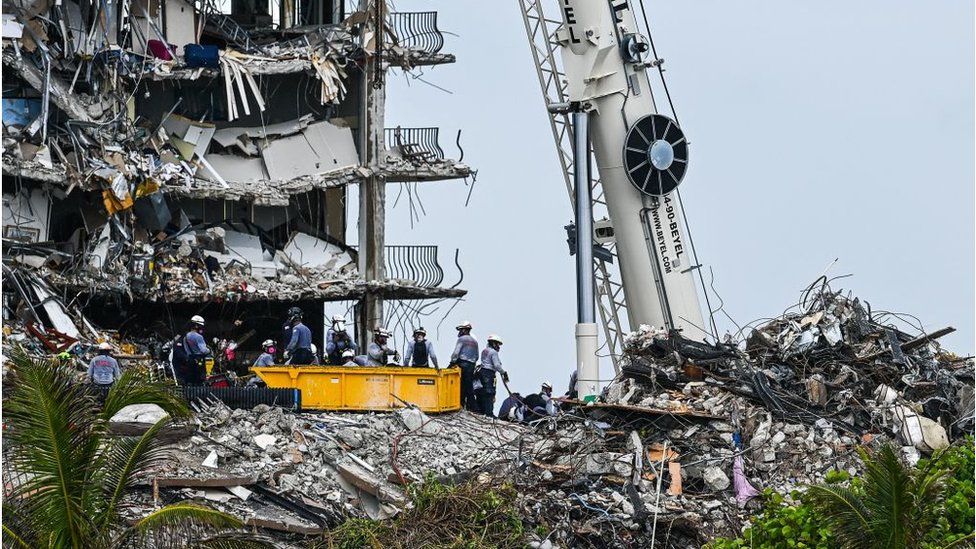 Insurance is not a subject to set the pulses racing. But Anthony Peake is passionate about it.
He is driven by anger at the Grenfell Tower fire, which killed 72 people in June 2017 in London.
The insurance industry collects a lot of data about individual buildings and Mr Peake argues that if this were better organised and analysed then tragedies like Grenfell might be avoided.
"The data was there that could have prevented it but it was not being managed correctly. I felt I could either scream about it, or I could do something to prevent it happening again," he says.
Mr Peake also thinks the Beirut port explosion in 2020 and the 2021 condominium collapse in Miami, Florida could also have been averted, with better technology.
His company, Intelligent AI, was founded in Exeter in 2020. Its big idea is to create a mirror image of a building incorporating multiple data sources, known as a digital twin. This can be assembled and analysed by artificial intelligence (AI).
Source: BBC Technology News
Date: October 27th, 2021
Link: https://www.bbc.com/news/business-58676113
Discussion
If this technology can save lives and save money, why is it taking so long to become mainstream?
In what other ways might a digital mirror image of a building be useful?