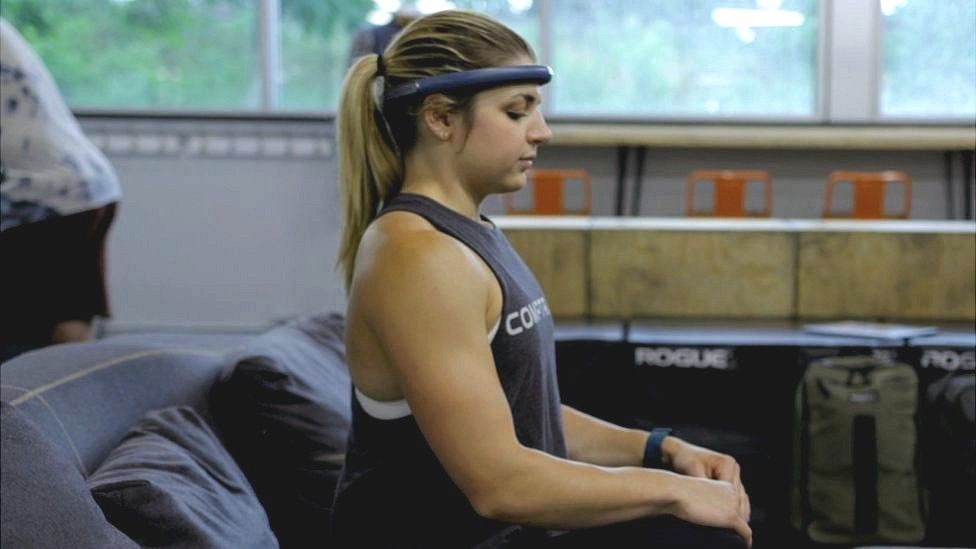 Emma Baumert admits that when she first put on the high-tech headband she felt silly. "But I also felt so cool wearing it, because I'm such a nerd."
The 24-year-old from Illinois is a member of the USA Bobsled/Skeleton development team.
An all-round athlete, she is also a qualified weightlifting coach, and this year gained a masters degree in exercise physiology.
The headband she now uses is a neurofeedback or EEG (electroencephalogram) device. Growing in popularity among sports people, they measure the wearer's brainwaves.
As a stressed brain gives off more waves or signals, due to increased electrical activity, the idea is, that, together with meditation, the headbands can help the user train him or herself to be calmer. And then in turn boost their performance.
But are such devices, which are otherwise used by doctors to test for conditions such as epilepsy and strokes, really beneficial in helping people to reduce their stress?
Source: BBC Health
Date: October 20th, 2021
Link: https://www.bbc.com/news/business-58813873
Discussion
This is part of a growing "health-tech" revolution. Does it make sense for athletes to use tech designed to treat epilepsy and strokes?
What are some issues with "health-tech" like this going mainstream?