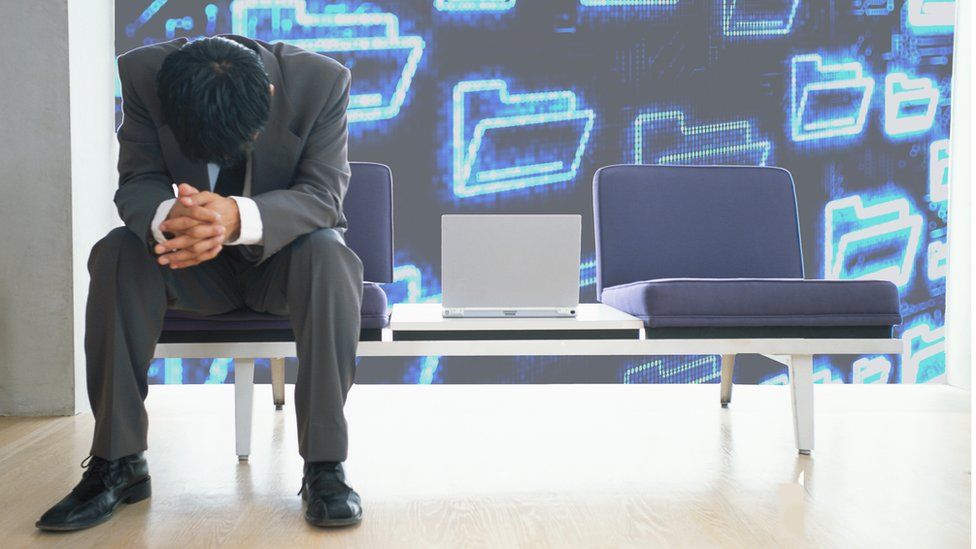 Cyber-security companies are warning about the rise of so-called 'extortionware' where hackers embarrass victims into paying a ransom.
Experts say the trend towards ransoming sensitive private information could affect companies not just operationally but through reputation damage.
It comes as hackers bragged after discovering an IT Director's secret porn collection.
The targeted US firm has not publicly acknowledged that it was hacked.
In its darknet blog post about the hack last month, the cyber-criminal gang named the IT director whose work computer allegedly contained the files.
It also posted a screen grab of the computer's file library which included more than a dozen folders catalogued under the names of porn stars and porn websites.
The infamous hacker group wrote: "Thanks God for [named IT Director]. While he was [masturbating] we downloaded several hundred gigabytes of private information about his company's customers. God bless his hairy palms, Amen!"
Source: BBC Technology News
Date: April 6th, 2021
Link: https://www.bbc.com/news/technology-56570862
Discussion
If you were in charge of a companies technology, what sort of training could you put in place to stop this happening?
Are there any technology tools you might be able to use to stop this?