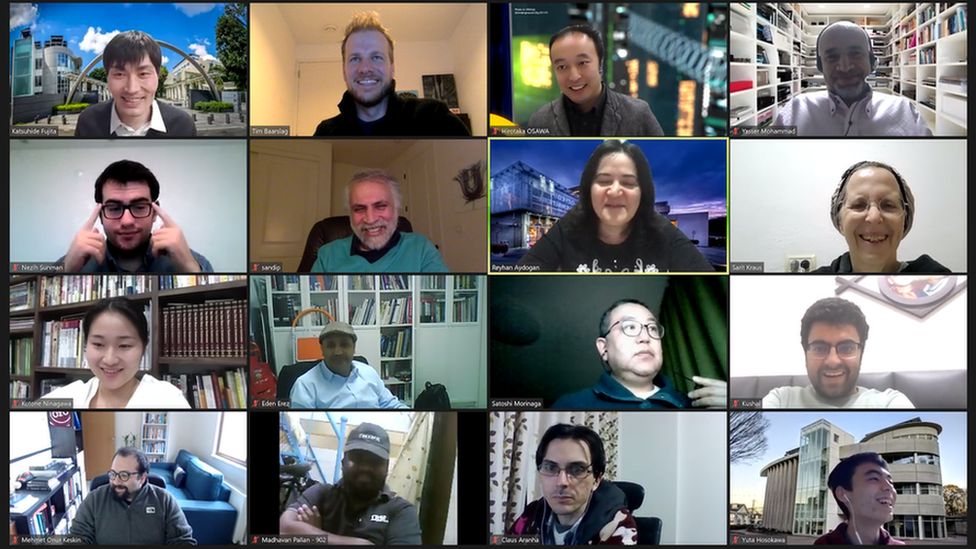 Earlier this month, the Olympics for hagglebots was held: the 11th annual competition for artificial intelligence (AI) that has been trained to negotiate.
Called the Automated Negotiating Agent Competition, it pits more than 100 participants from Japan, France, Israel, Turkey and the United States against one another, in five leagues.
This would have been held in person (or in silicon) in Japan, as part of the International Joint Conference on Artificial Intelligence, but due to coronavirus the competition was part of a virtual conference.
Universities from Turkey and Japan were the big winners this year, haggling with humans and each other: simulating a factory manager doing supply chain management, and the game Werewolf.
In some leagues they haggle with real-life human subjects, recruited from the web. In others, the bots negotiate with other bots.
"In the first years, [the AI] were really easily outperformed by human beings," says the hagglebot games' co-founder, Tim Baarslag from the Centrum Wiskunde & Informatica, the Dutch national research institute for mathematics and computer science.
Source: BBC Technology News
Date: March 17th, 2021
Link: https://www.bbc.com/news/business-55738540
Discussion
"The idea suppliers could negotiate with an AI and get to a contract with less time and effort was revolutionary, says Mr O'Brien. Suppliers said to him: "If you're telling me if I select this option, which isn't great for me but isn't necessarily bad, we can have a contract tomorrow – well I'm going to click that, and let's be done with it," he says. It resulted in an 80% reduction in work, with contracts taking between one and eight days to negotiate."
How might you build a business around this idea?
In what ways might hagglebots cause a problem?