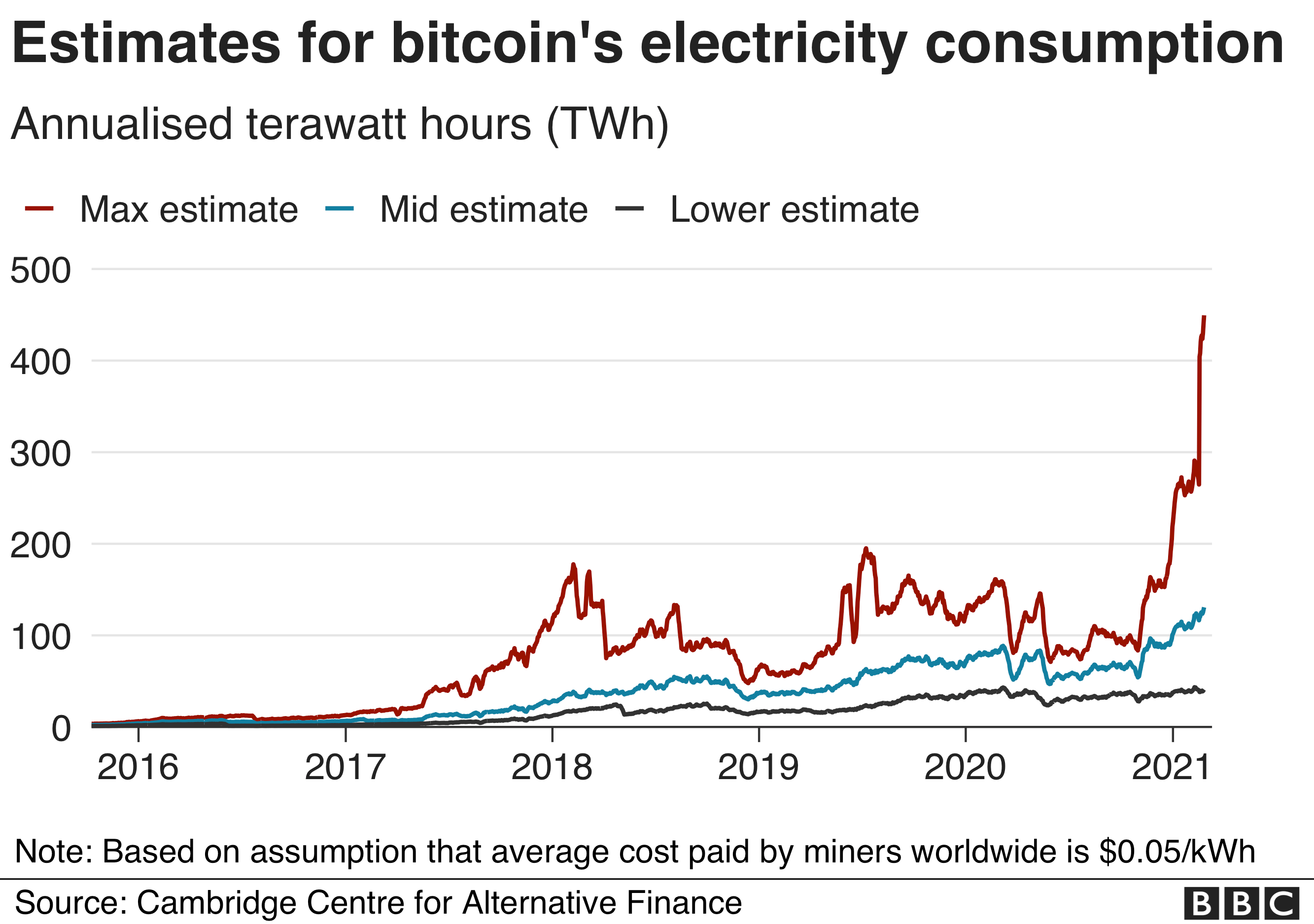 For Bitcoin, it isn't just the digital asset's price that has hit an all-time high. So has its energy footprint. And that's caused blowback for Mr Elon Musk, who recently bought $1.5 billion of Bitcoin, as the scale of the currency's environmental impact becomes clearer. It also helped prompt a series of high profile critics to slate the digital currency this week, including US Treasury Secretary Janet Yellen. President Biden's top economic adviser described Bitcoin as "an extremely inefficient way to conduct transactions," saying "the amount of energy consumed in processing those transactions is staggering".
Source: BBC Science
Date: March 8th, 2021
Link: https://www.bbc.com/news/science-environment-56215787
Discussion
"…the electricity the Bitcoin miners use overwhelmingly comes from polluting sources. The CCAF team surveys the people who manage the Bitcoin network around the world on their energy use and found that about two-thirds of it is from fossil fuels."
Why is this? (much of the mining is done in countries like China and Nigeria, where the electricity is generated from burning coal)
"The two essential features of a successful currency are that it is an effective form of exchange and a stable store of value, says Ken Rogoff, a professor of economics at Harvard University in Cambridge, Massachusetts, and a former chief economist at the International Monetary Fund (IMF). He says Bitcoin is neither."
What does it mean when he says "Bitcoin is neither"?