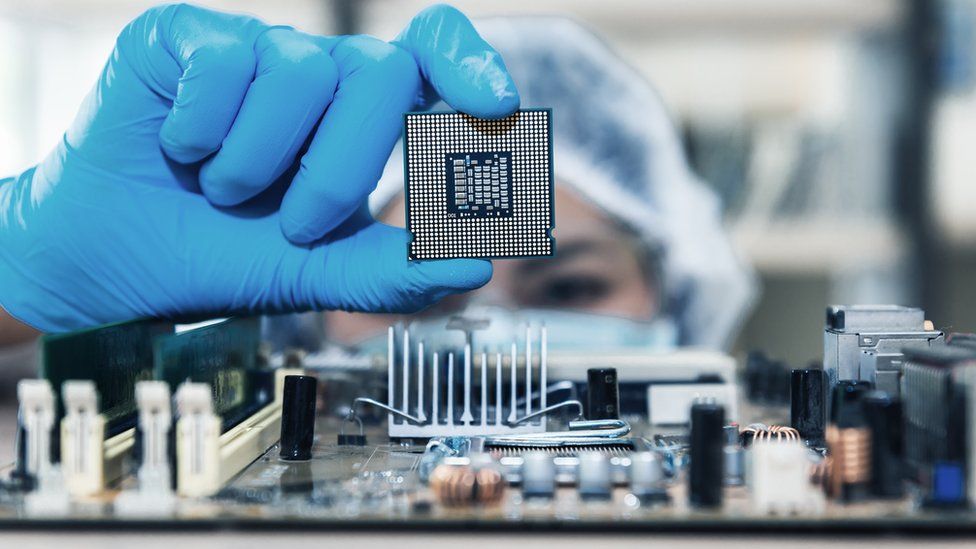 For the most part they go unseen but computer chips are at the heart of all the digital products that surround us – and when supplies run short, it can halt manufacturing.
There was a hint of the problem last year when gamers struggled to buy new graphics cards, Apple had to stagger the release of its iPhones, and the latest Xbox and PlayStation consoles came nowhere close to meeting demand.
Then, just before Christmas, it emerged the resurgent car industry was facing what one insider called "chipageddon".
New cars often include more than 100 microprocessors – and manufacturers were quite simply unable to source them all.
Since then, one technology company after another has warned they too face constraints.
Samsung is struggling to fulfil orders for the memory chips it makes for its own and others' products.
Source: BBC Technology News
Date: February 5th, 2021
Link: https://www.bbc.com/news/technology-55936011
Discussion
What are some issues that arise when one country dominates design (the US in this case) and another or two dominates manufacturing (Taiwan and South Korea in this case)?
How might you advise your company, as a CIO, on how to deal with issues surrounding shortage in supply of a key technology component?