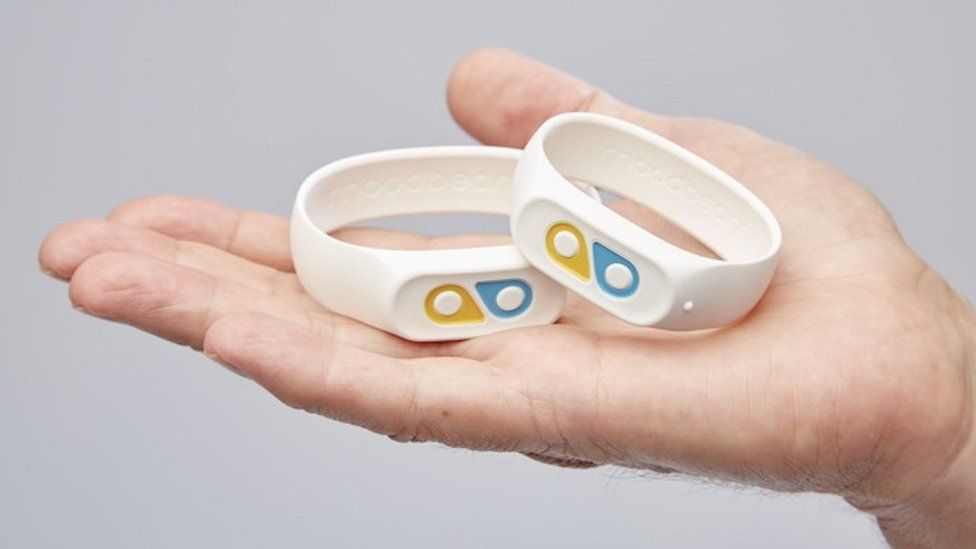 At first glance the silicone wristband could be mistaken for one that tracks your heart rate when you are doing exercise.
However, the wearable technology, called a Moodbeam, isn't here to monitor your physical health. Instead it allows your employer to track your emotional state.
The gadget, which links to a mobile phone app and web interface, has two buttons, one yellow and one blue. The idea is that you press the yellow one if you are feeling happy, and the blue one if you are sad.
Aimed at companies who wish to monitor the wellbeing of staff who are working from home, the idea is that employees are encouraged to wear the wristband (they can say no), and press the relevant button as they see fit throughout the working week.
Managers can then view an online dashboard to see how workers are feeling and coping. With bosses no longer able to check in physically with their team, Moodbeam hopes to bridge the gap.
Source: BBC Technology News
Date: January 21st, 2021
Link: https://www.bbc.com/news/business-55637328
Discussion
What do you think about this idea?
" In San Francisco, mental wellness app Modern Health aims to help employers more easily connect their workers with a variety of mental health resources, such as sessions with therapists. " What do you think about technology that links to your employer about your mental health?