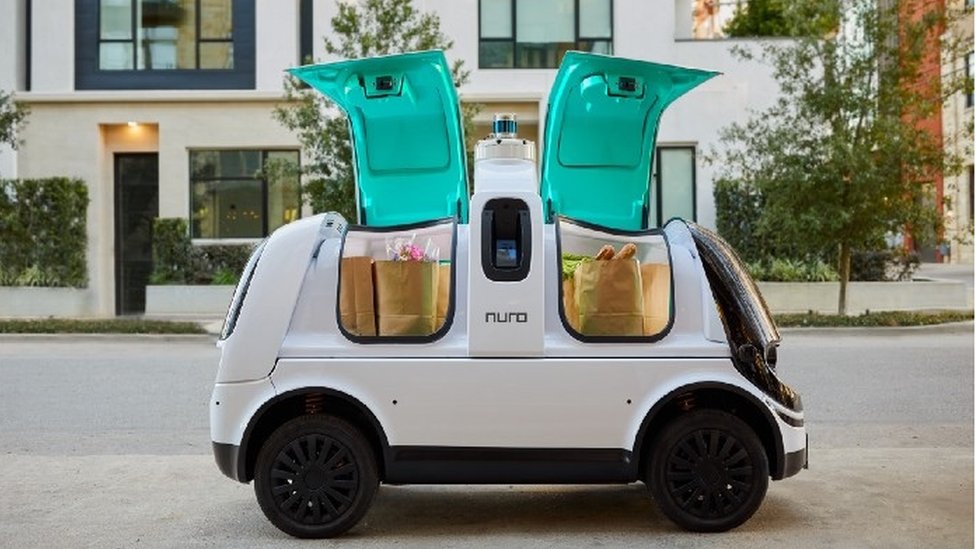 California has given the go-ahead for a commercial driverless delivery service for the first time.
Robotics start-up Nuro plans to start its driverless delivery operations as early as next year.
It previously tested its R2 vehicles in the state in April, but the permit will let it charge people for its service.
The firm's vehicles will be limited to 35mph (56km/h), and will be restricted to operating in "fair weather" conditions.
"Issuing the first deployment permit is a significant milestone in the evolution of autonomous vehicles in California," said California Department of Motor Vehicles director Steve Gordon.
"We will continue to keep the safety of the motoring public in mind as this technology develops."
Source: BBC Technology News
Date: January 6th, 2021
Link: https://www.bbc.com/news/technology-55438969
Discussion
This is incredibly significant, as the ability to charge people for a self-driving vehicle service is a world's first. What sort of services could you build around this technology?
What are some of the issues with self-driving technology that you would need to be careful about as you set up your new service?