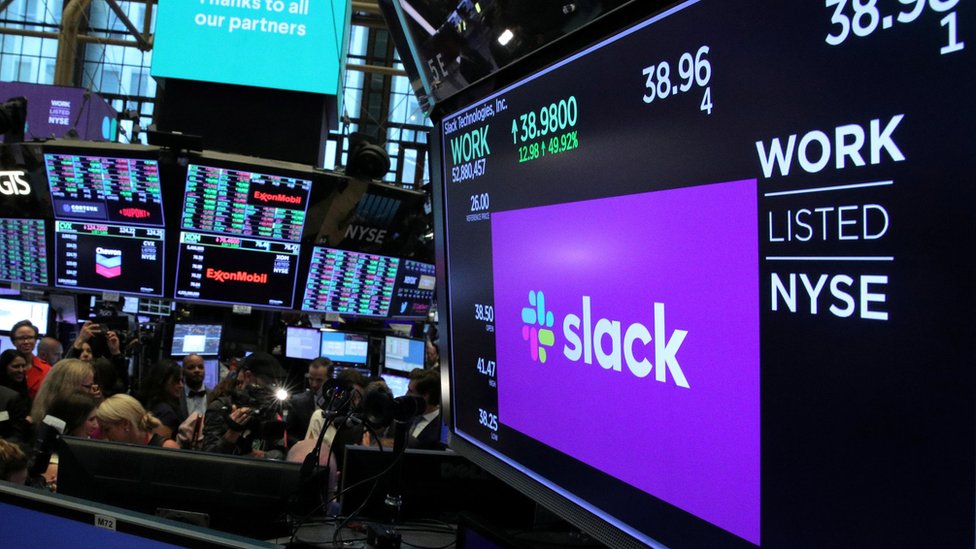 Salesforce has agreed to buy workplace messaging app Slack for $27.7bn (£20bn) in what would be one of the biggest tech mergers in recent years.
Marc Benioff, boss of the business software giant, called the deal a "match made in heaven".
He has been pushing to expand the company's software offerings and fend off rivals such as Microsoft.
The acquisition comes as the pandemic has increased the focus on remote work and tools, like Slack, which enable it.
Tech analyst Dan Ives of Wedbush Securities called it a "now or never" purchase for Mr Benioff.
"If Salesforce wants to expand beyond its core gold mine of sales and marketing departments … this was the moment and thus represents a major shot across the bow against Microsoft," he wrote in a note to investors after the deal was announced.
Source: BBC Technology News
Date: December 7th, 2020
Link: https://www.bbc.com/news/business-55154326
Discussion
Microsoft is, depending on the day, one of the top 3 companies by capitalization globally. What does it do that makes it so valuable?
Salesforce is a CRM, Customer Relationship Management, software provider. Why is it pushing into a chat/teams software business?