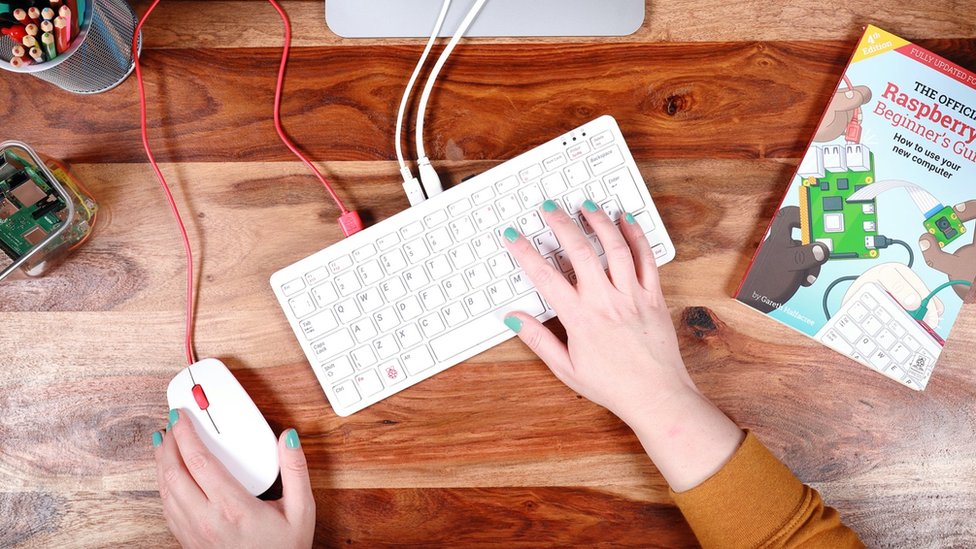 This is the Pi 400. It's the latest product from Raspberry Pi, the organisation founded to get children coding.
And the £67 device ($87) – or £95 ($125) with a mouse and cables – may help answer the challenge of getting cheap computing to youngsters affected by the coronavirus pandemic.
The idea, says the organisation's founder Eben Upton, is to mirror the simplicity of those 1980s devices.
"It gets into your life as a utility device, as a thing that you buy to do your schoolwork or play games on," he explains.
"But it's bundled with everything that you need and it kind of sidles its way into your life."
Source: BBC Technology News
Date: November 17th, 2020
Link: https://www.bbc.com/news/technology-54782255
Discussion
What sort of business or service could you build around a $125 computer?
Why is this billed as "A computer for the coronavirus age"?