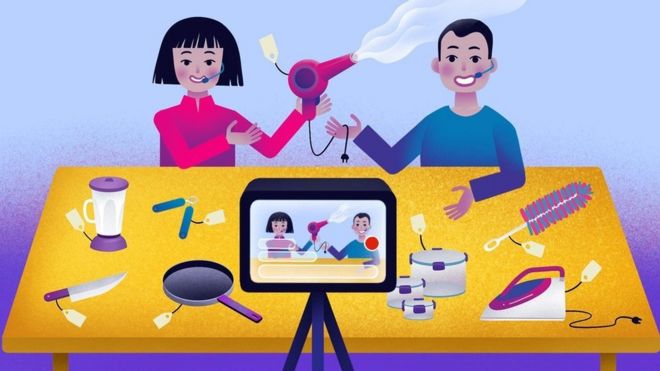 "I'm a bit nervous," confessed Li Qiang, the deputy mayor of Wuhan, the Chinese city where the coronavirus was first reported late last year, as he awaited the start of his first-ever live-streaming event.
It is not the kind of tone one often hears from a senior Communist party official. But in an effort to revive China's economy after the devastating epidemic, Mr Li was determined. He spoke fondly of his long appreciation of Wuhan's local delicacy, hot and dry noodles, and urged locals to frequent his favourite shop.
And the result? Chinese media reports say that on the first day of the campaign – 8 April – these live-streaming sales across the province garnered 17.9m yuan ($2.5m; £2m). They sold nearly 300,000 items in nine hours – including 44,000 portions of Mr Li's favourite hot and dry noodles.
Source: BBC Business News
Date: May 27th, 2020
Link: https://www.bbc.com/news/business-52449498
Discussion
What sort of businesses could you set up to help companies live-stream?
Is this a pandemic-only formula for success, or does it have legs after the pandemic?