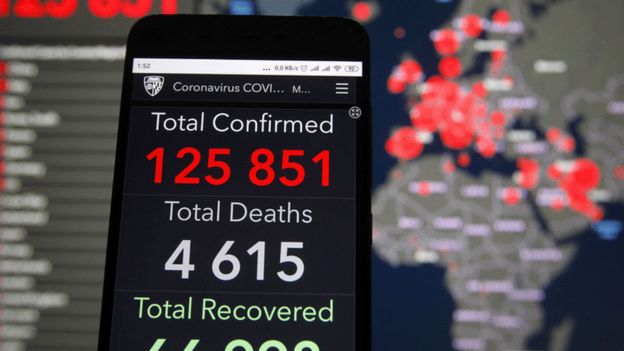 Facebook is already working with researchers at Harvard University's School of Public Health and the National Tsing Hua University, in Taiwan, sharing anonymised data about people's movements and high-resolution population density maps, which help them forecast the spread of the virus.
The social network is also helping partners understand how people are talking about the issue online, via tools such as Crowdtangle, which aggregate social-media posts.
In the past, Google search data has been used to track infectious diseases.
Source: BBC Technology News
Date: February 13th, 2020
Link: https://www.bbc.com/news/technology-51851292
Discussion
Google said its team was "working round the clock to safeguard our users from phishing, conspiracy theories, malware and misinformation".
How might Google be doing this?
" YouTube, meanwhile, is using its homepage to direct users to the World Health Organization and other groups, for education and information, while working to remove videos suggesting alternative cures as soon as they go live. "
How might YouTube be detecting "alternative cure" videos?