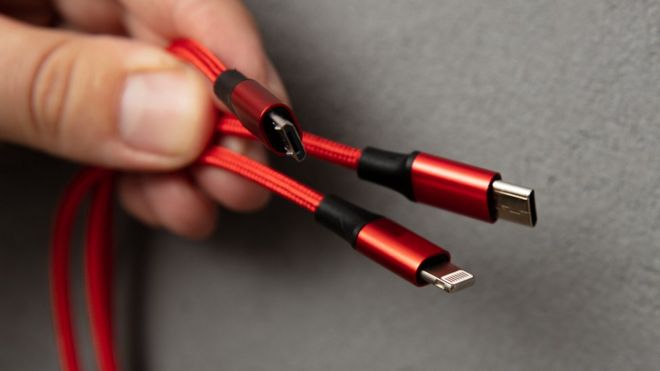 Apple could be forced to abandon its Lightning connector cable if European lawmakers get their way.
The cable is used to charge and sync Apple devices, including the iPhone.
But members of the European Parliament urged the European Commission on Monday to force tech giants to adopt a single universal charging method.
Apple products do not accept the other two non-wireless types of charger which are available – USB-C and micro-USB, which work on Android devices.
Regulators will vote on the matter on a yet to be determined date, but Apple says the proposed regulation would stifle innovation and be disruptive to consumers.
Source: BBC Technology News
Date: January 22nd, 2020
Link: https://www.bbc.com/news/technology-51137069
Discussion
Many have said that Apple created the Lightening Cable not as an "innovation", but so that it could charge a licensing fee to anyone who wants to make one. Lightening cables are almost five times more expensive than other cables. What do you think?
How would a single standard charging cable help consumers (as opposed to being disruptive to consumers)?