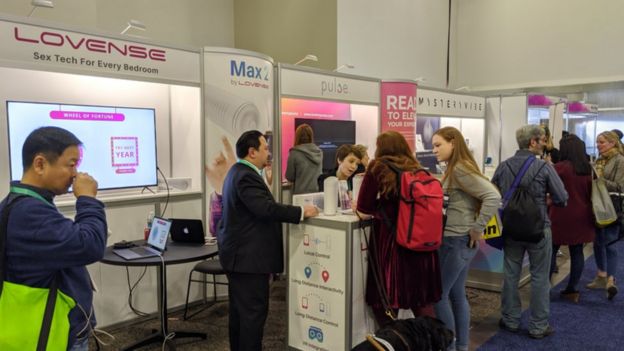 CES has welcomed sex tech this year. But blink and you might miss it.
There are no more than half a dozen stands, and most are tucked away in a far corner of one of Las Vegas's vast conference halls.
They are being hosted under the umbrella of the Health and Wellness zone.
Several feature innovative sex toys, while one – called Pulse – is demoing a dispenser that heats oils and gels.
But while the booths are well away from those of the big brands that dominate the room, their presence still represents a significant shift.
Source: BBC Technology News
Date: January 10th, 2020
Link: https://www.bbc.com/news/technology-51044546
Discussion
Why does the world's largest Consumer Electronics convention, hosted in Las Vegas no less, likely have a problem with Sex Tech, which they call "Health and Wellness"?
Is health and wellness the right place for sex tech?