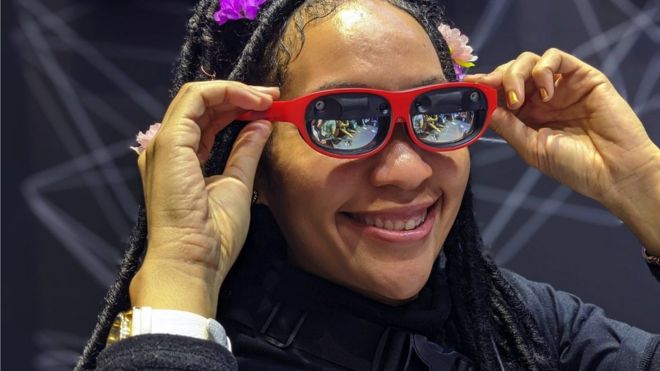 A pair of hi-tech glasses that superimposes computer graphics over real-world views has emerged as one of the most lauded products of this year's CES tech expo.
Nreal, the Chinese start-up involved, has confounded the expectations of many industry watchers with the quality of the images its Light glasses produces.
The firm still faces issues.
One tester said the glasses looked a bit "clunky", and the company is being sued by Magic Leap, a rival.
But long-time CES attendee Ben Wood, an influential tech consultant, declared them the "product of the show".
Source: BBC Technology News
Date: January 10th, 2020
Link: https://www.bbc.com/news/technology-51057941
Discussion
These appear to be a successful attempt at Augmented Reality (AR). What's the difference between Virtual Reality (VR) and AR?
Why is AR actually more difficult than VR?