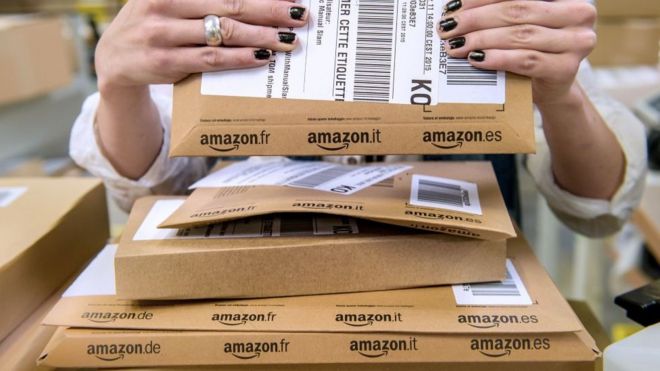 Amazon delivered another quarter of sales growth above 20%, but a spike in shipping costs cut the firm's bottom line. Shares dropped sharply in after-hours trade after the e-commerce giant said profits fell by about 25% to $2.1bn in the three months to 30 September. The firm said it spent nearly $10bn (£7.78bn) on shipping costs in the most recent quarter, up 46% from last year. But sales rose 24% year-on-year to $70bn.
Source: BBC Business News
Date: October 25th, 2019
Link: https://www.bbc.com/news/business-50176961
Discussion
First off, it is worth spending a little time on the fact that Amazon has $70 bn in sales per year.
What could Amazon do to reduce shipping costs?
What does Amazon's high shipping costs possibly mean for local retailers?