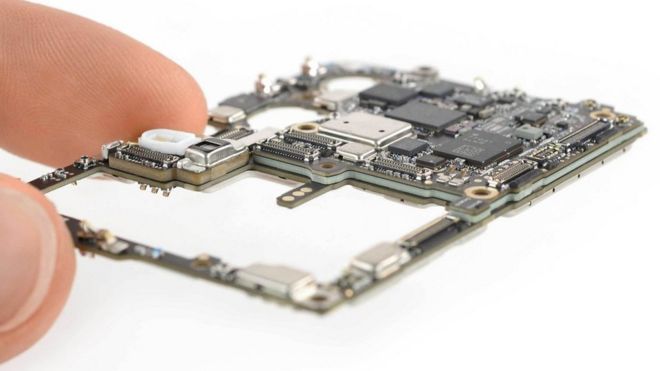 Google's announcement that it was no longer able to work with Huawei is just one repercussion of the US decision to add the Chinese tech giant to its "entity list" of companies American firms cannot work with.
The true impact to Huawei may be enormous. While we often refer to the firm's devices as simply "Chinese", the reality is much more complicated – it sources parts and expertise from all over the world. The same can be said for the likes of Apple, of course, which relies at least in part on chips created by its rival, Samsung.
To get an idea of how disruptive the US move is, let's take a look at just one component of one device: the motherboard in Huawei's flagship smartphone, the P30 Pro.
Source: BBC Business
Date: May 21st, 2019
Link:
https://www.bbc.com/news/technology-48345509
Discussion
This is an incredibly useful article in that it lays out all the components of a smartphone, with photos, and explains in simple terms what they do and where they come from. Why is so important that a good deal of the components for a Chinese smartphone come from the U.S?
" Analysts predict the decision [by the U.S. to ban U.S. components in Chinese Huawei products] could encourage China's desire to build more technology within its own borders. That would be a difficult, costly, and in some areas sub-par, move to take. But long-term it would give China a chance to set its own standards on future technologies." What issues arise when countries have different technology standards?