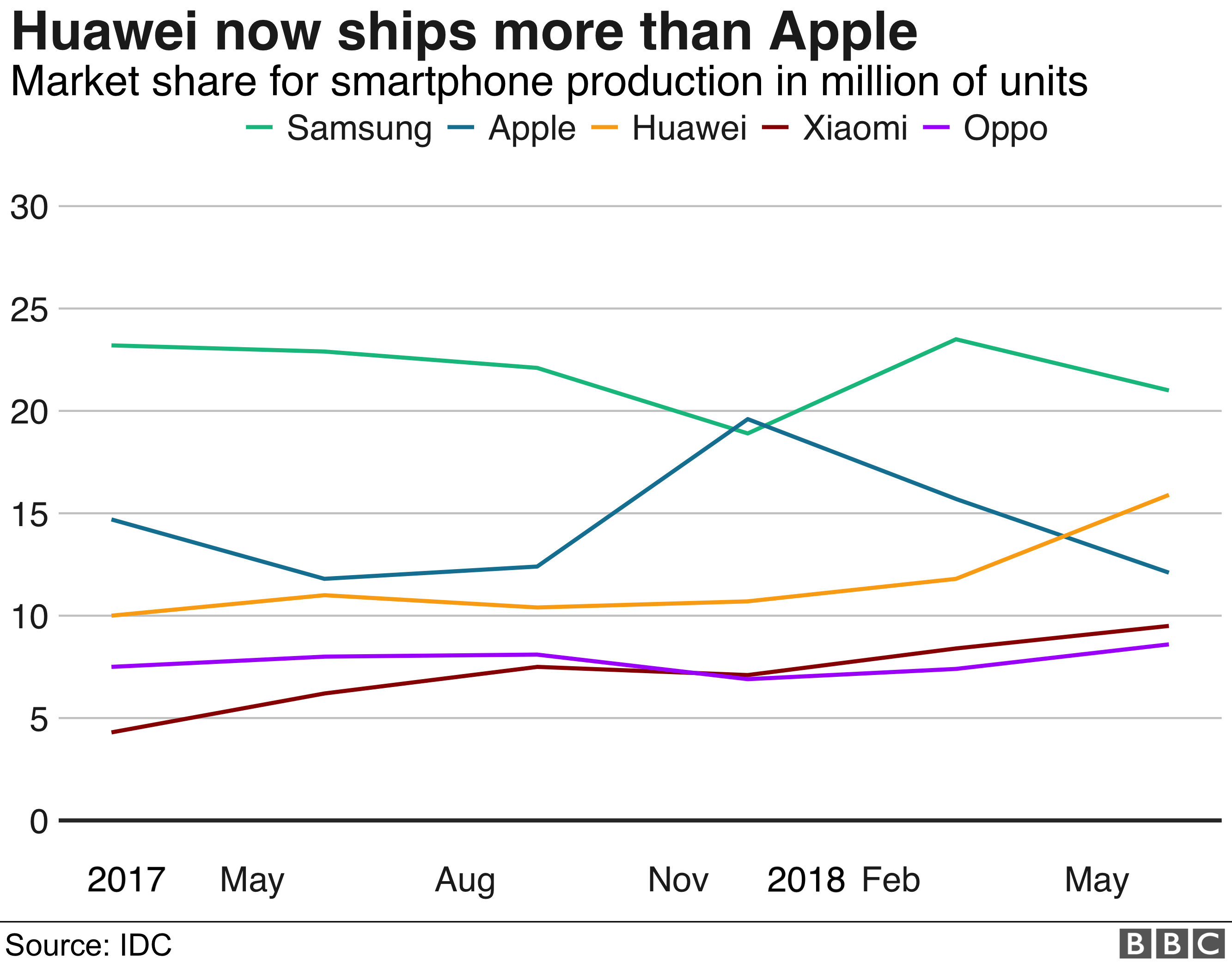 You don't need to look hard to see how the Global Times – the state-backed Chinese newspaper – is interpreting the arrest of Huawei chief financial officer, Meng Wanzhou.
"Washington's move to stifle Huawei will undermine itself," reads a headline. "Banning Chinese companies like Huawei will isolate US from digital economy of the future," reads another.
It's that second headline, the threat of isolation, that should give US technology companies considerable pause as we head into Ms Meng's 12th day of detention in a Canadian jail.
Source: BBC Technology News
Date: December 11th, 2018
Link: https://www.bbc.com/news/technology-46516662
Discussion
1) Every class I've asked has thought that Apple had somewhere around 60% of the world smartphone market. As the chart shows, it is around 13% and falling.  Why do most people in north America overestimate the amount of people with an Apple smartphone?
2) Why is Huawei growing?