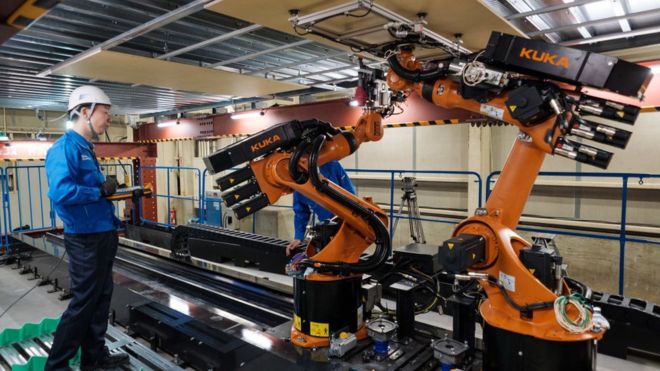 Shinichi Sakamoto is 57, and works for Shimizu, one of Japan's biggest construction companies. He is part of a greying, and dwindling, workforce.
"The thing is, statistics show a third of [Japanese construction] labourers are over 54 years old, and they are considering retiring so soon," says Mr Sakamoto, who is deputy head of Shimizu's production technology division.
And they're not being replaced by younger builders. "The number of labourers under 30 is just above 10%," he says.
In September, Mr Sakamoto's firm gained a promising new co-worker – a robot.
Robo-Carrier is currently working on a high-rise development in Osaka, transports heavy gypsum board pallets nightly from the ground floor to where they're needed.
Source: BBC Future
Date: November 2nd, 2018
Link: https://www.bbc.com/news/business-46034469
Discussion
1) What are some issues around having robots on a building site?
2) Are there any ethical or legal issues we need to consider here?