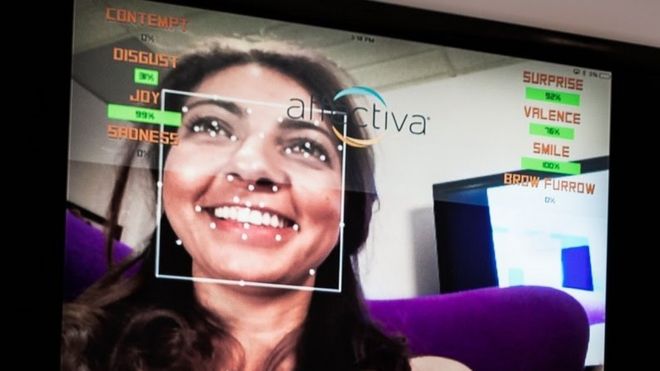 Facial recognition tech is becoming more sophisticated, with some firms claiming it can even read our emotions and detect suspicious behaviour. But what implications does this have for privacy and civil liberties?
Facial recognition tech has been around for decades, but it has been progressing in leaps and bounds in recent years due to advances in computing vision and artificial intelligence (AI), tech experts say.
It is now being used to identify people at borders, unlock smart phones, spot criminals, and authenticate banking transactions.
But some tech firms are claiming it can also assess our emotional state.
Source: BBC Technology News
Date: September 28th, 2018
Link: https://www.bbc.com/news/business-44799239
Discussion
1) "A supermarket might use it in the aisles, not to identify people, but to analyse who came in in terms of age and gender as well as their basic mood. It can help with targeted marketing and product placement."  What are some of the privacy issues around this?
2) How might you build an interesting new business around this technology?