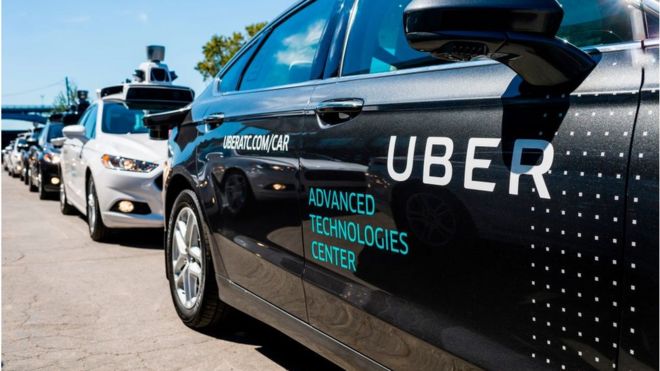 Japanese carmaker Toyota is to invest $500m (£387m) in Uber and expand a partnership to jointly develop self-driving cars.
The firm said this would involve the "mass-production" of autonomous vehicles that would be deployed on Uber's ride sharing network.
It is being viewed as a way for both firms to catch up with rivals in the competitive driverless car market.
The fleet will be based on Toyota's Sienna Minivan model with pilot trials beginning in 2021.
Source: BBC Technology News
Date: August 28th, 2018
Link: https://www.bbc.com/news/business-45324753
Discussion
1) "This agreement and investment marks an important milestone in our transformation to a mobility company " said the head of Toyota.  What does he mean by "mobility company"?
2) "Shares in Toyota spiked at reports of the deal. Not surprising. Many analysts think personal car ownership will drop dramatically when the self-driving, ride-sharing future is fully upon us."  Do you agree with this analysis?