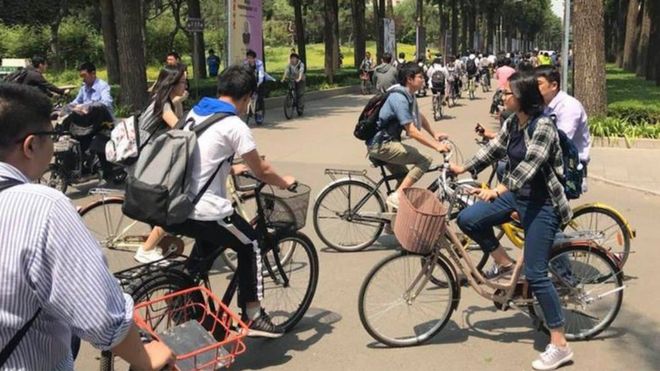 Cycling around cities may have been pioneered by the Dutch, but a new high-tech way of hiring bicycles is bidding to bring a pedal power revolution to cities around the world.
The key innovation is the dockless hire bike. Found and unlocked with a few taps on a smartphone, they can be hired for an hour, day, or week – then locked up and left wherever the journey ends, rather than a special docking area.
These now make up the majority of the 18 million self-serve, public-use bikes around the world, in 1,608 cities.
Source: BBC Technology News
Date: May 16th, 2018
Link: http://www.bbc.com/news/business-44066083
Discussion
1) Is this something you could introduced at your university, and what considerations would you need to make it happen?
2) What other things could be loaned using this system?