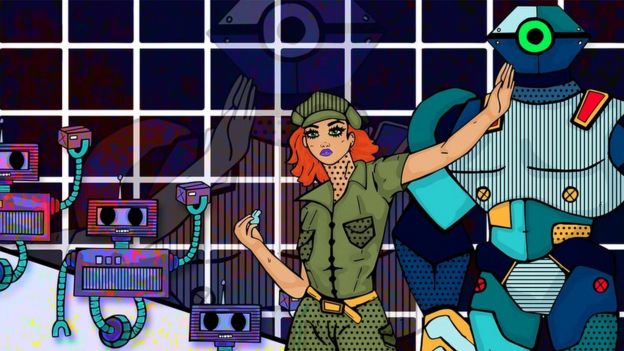 How about this for a future job advert? "Wranglers wanted for growing fleets of robots. Your responsibilities will include evaluating robot performance, providing real-time analysis and support for problems.  "You must be analytical, detail-oriented, friendly – and ready to walk. No advanced degree required."  Even if this particular advert has not yet appeared, some are already carrying out the role.  Brandon Rees, 32, used to make food deliveries. Now he watches robots do them.
Source: BBC Technology News
Date: March 22nd, 2018
Link: http://www.bbc.com/news/business-43259903
Discussion
1) Humans wrangling robots?  What sorts of skills would actually be required (as opposed to "No advanced degree required")?
2) How should human – robot interactions be managed?