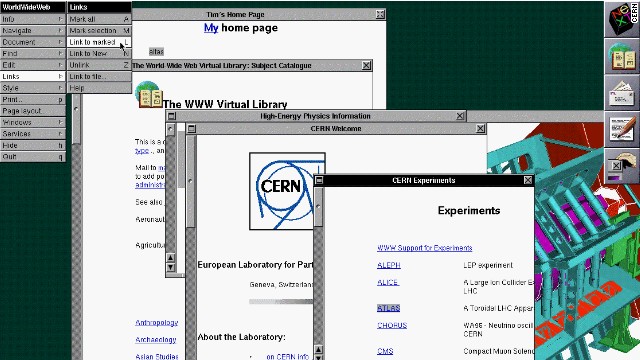 Discussion:
The Web turned 33 years old this week. Can you even remember what it was like back then? Their was no pictures, no music and no color, and it could take a COUPLE OF MINUTES to load a page. If a webpage takes longer than 3 seconds I start getting annoyed.

"It's like coffee culture versus tea culture," he said. "With coffee, you're gulping it down, trying to get your caffeine. Tea culture is more sipping and experiencing the taste.
"We had a sipping culture back then, and now we have a gulping culture. That's the big change. It was a small number of geeks who were tasting this concept for the first time. We were getting little bits. We were tasting them, and we were saying, 'How could this change the world?' "
Source: CNN Tech

Date: March 15th, 2018
Link: http://us.cnn.com/2014/03/11/tech/web/early-world-wide-web/index.html?hpt=hp_bn5

Questions for discussion:

Do you remember the first time you got on the internet? If so, tell us your experience?
Can we even imagine what life will be like in 25 years with the advancement of technology? Why or why not?