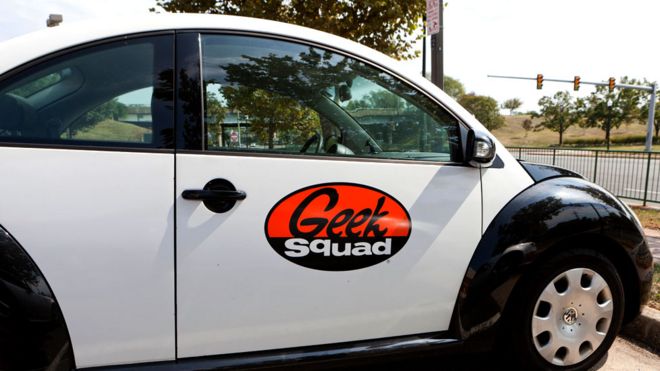 Best Buy's computer repair workers have been aiding the FBI for at least 10 years, new documents suggest.
They indicate that several of the US company's Geek Squad staff were paid for reporting child abuse imagery.
The rights group Electronic Frontier Foundation said that the relationship "circumvents computer owners' Fourth Amendment rights" to privacy.
Source: BBC Technology News
Date: March 8th, 2018
Link: http://www.bbc.com/news/technology-43315176
Discussion
1) Do you have the right to privacy if you drop your computer off for repairs?
2) What steps could you take to make sure your private stuff on your technology remains private?