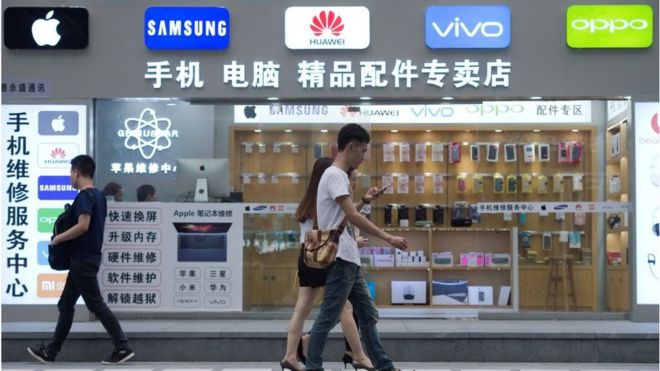 China's smartphone market has fallen for the first time, with annual shipments down by 4% in 2017, according to data from research firm Canalys. The decline ends eight years' growth in the world's largest mobile phone market. Smartphone brands Huawei, Oppo and Vivo continue to dominate the Chinese handset market.
Source: BBC Technology News
Date: January 26th, 2018
Link: http://www.bbc.com/news/business-42830375
Discussion
1) Most people in the North American market think there are pretty much only two brands of phones:  Samsung and Apple.  Why is it important that neither of these two brands is big in China?
2) Apple iOS only has about 14% of the global market for smartphones.  Why is Apple so well regarded as a tech firm when it's global reach is so small?